Ice cold sea swimming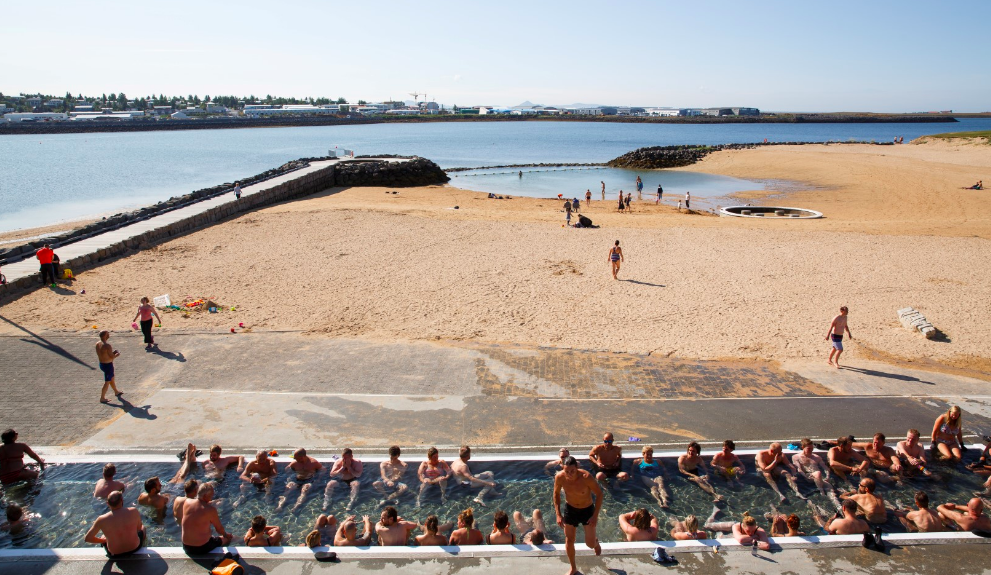 Yes it might seem strange but studies have showed that going for a ice cold sea swimming actually is good for your health. Ocean water differs from river water in that it has significantly higher amounts of minerals, including sodium, chloride, sulphate, magnesium and calcium. This is why it's highly useful for skin conditions such as psoriasis. Regular cold water immersion helps boost your body's levels of the antioxidant glutathione, which in turn helps regulate the process of all other antioxidants in the body, helping to reduce your risk of heart disease and cancer. These are a few reasons why cold water swimming or immersing your body in cold water for a short amount of time can give you good health.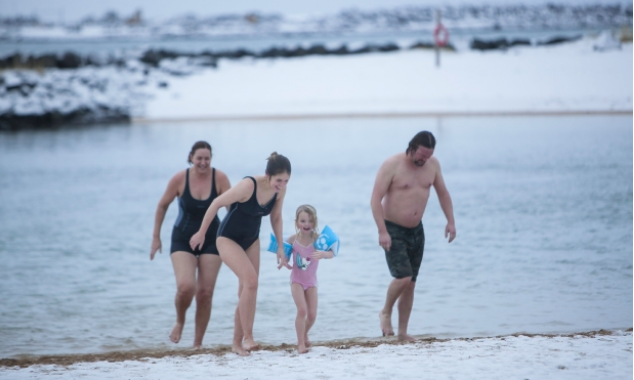 In Nautholsvik, Reykjavik there is a man made beach where people go all year long for a cold water swim. During winter the sea is around 1 degree celsius ( 34 F) and in that kind an amature can last for about 1 minute.  Experienced cold water swimmers how ever last up to 20 minutes in the sea.  At the beach there is a geothermal hot tub waiting for the stone cold swimmers.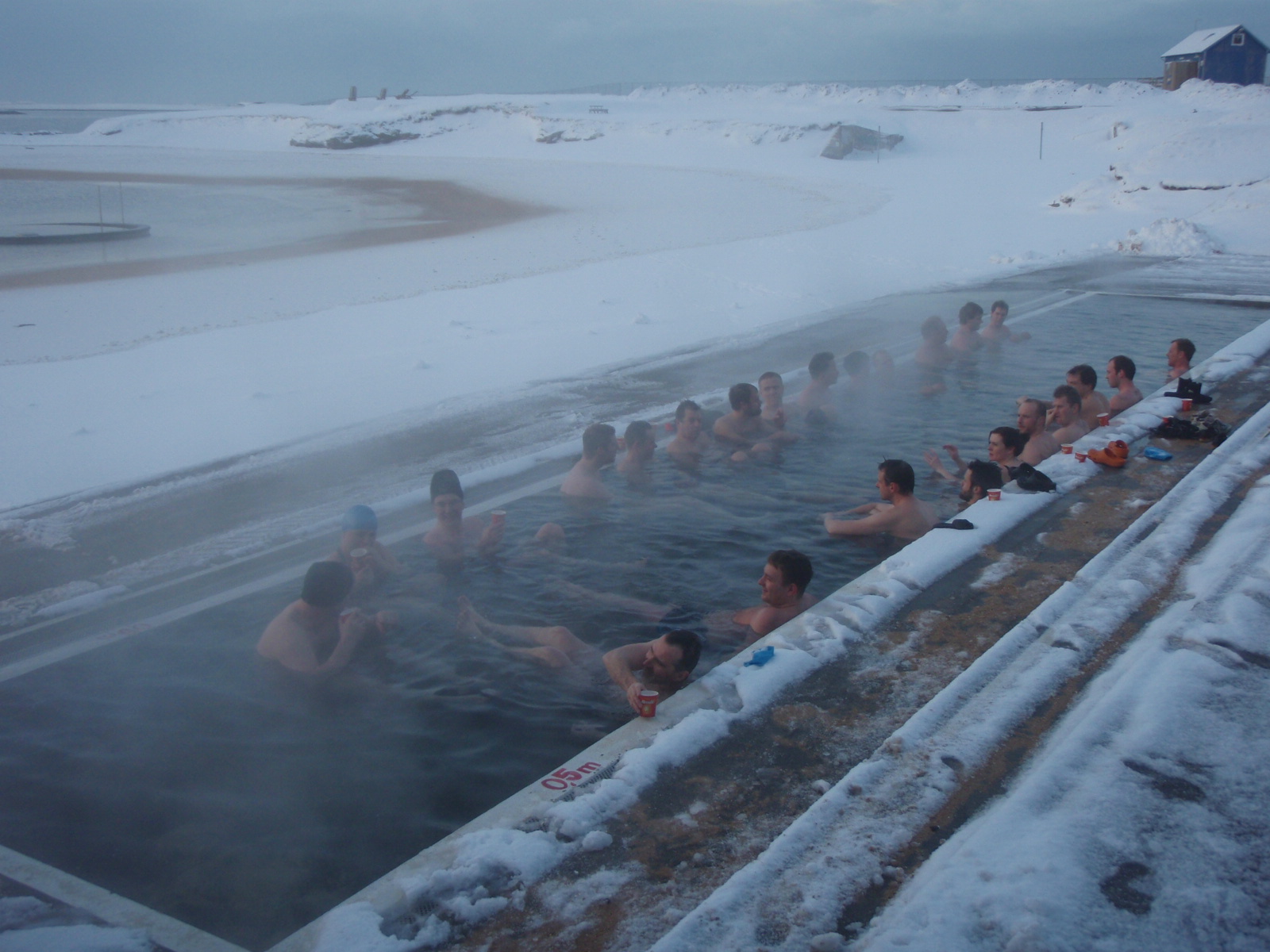 During the summer the at the beach the sea is warmed with Icelandic natural geothermal water which makes the spot really one of a kind in the world. And no worries about sharks or any kind of creatures creeping up on you. There is no such thing in these seas.   For more info visit their site here.