Get inside a volcano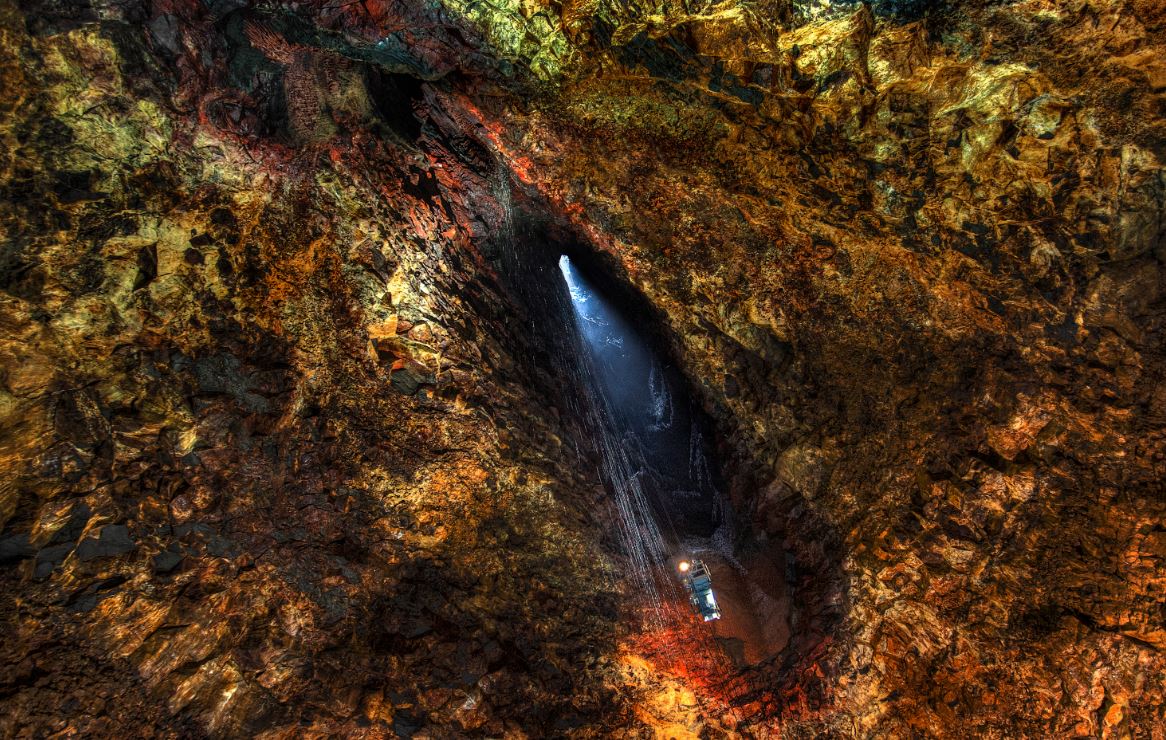 It really isn't that complicated to experience it. All you need is the willingness to do a moderate 45–50 minute hike (to get to the crater) and the guts to descend 120 meters/400 feet to the bottom of the crater in an open cable lift.
Visitors are lowered down through the crater's opening (roughly 4×4 m/12×12 ft width). An elevator system which is normally used to carry window cleaners on the side of skyscrapers is used to get down to the bottom of the volcano. Note that it is an open elevator system and provides and amazin scenery along the 6 minutes it gets to the bottom.  Slow speed is to ensure the safety of passengers. 
Thrihnukagigur volcano is dormant – it last erupted over 4,000 years ago. There are no indications of it erupting again in the near future. The volcano's name, mostly unpronounceable for anyone other than locals, would be directly translated as 'Three Peaks Crater'. The name comes from Árni B. Stefánsson, who was the first to explore the vault and who has pleaded the case for making it accessible for years. The three craters (one of which you will be descending into) are prominent landmarks, standing against the sky on the highland edge, about 20 km (13 miles) southeast of the capital area, within the protected area of Bláfjöll Country Park.
This adventure is not only unique but only about 20 minutes from the capitol Reykjavík and we would recommend a Dacia Duster from Lava to get there.   See more info here.