Examine Leiðarendi Lava Caves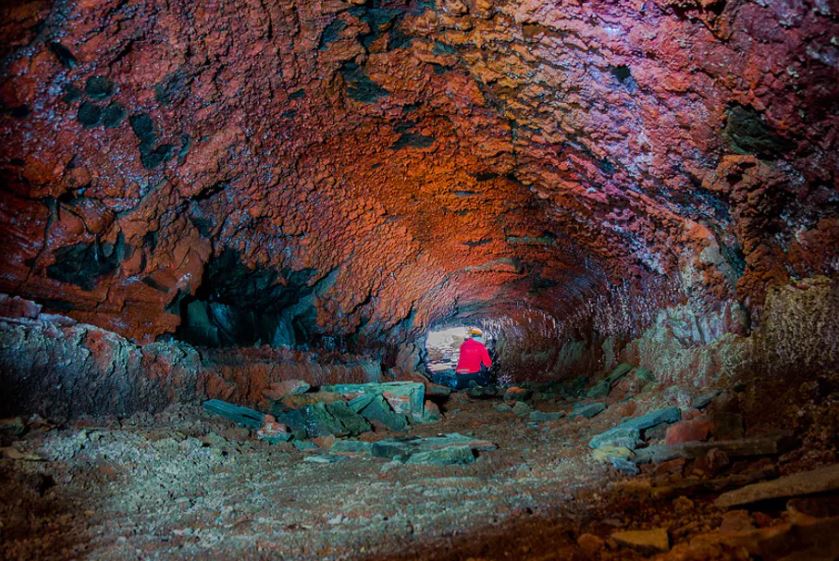 Leiðarendi is a tunnel of lava tubes. Rock formation of caves and the name translates to "The end of the journey" was formed more than 2000 years ago when hot magma flowed over already petrified lava.  This is an popular day trip that starts in Reykjavik and it takes only a 30 minute drive to get there.  Cave can only be visited with a certified tour guide and you wont be dissapointed.  There is no public transport to the caves but most tours include a trip to a and from Reykjavik.  So you can give you Lava rental car a small break (not that they need it)  while you explore the wonders of Icelandic lava. 
At the end of the cave tunnel there is a bit of "surprise" if you would.  It is good to know that with its rugged terrain visitors are required to scramble, clamber, and crawl through the narrow passageways, using flashlights to light the way. 
Things to Know Before You Go
Cave tours include helmets, safety equipment, and full instruction, but bring warm clothes, hiking boots, a waterproof jacket, and plenty of water.
Follow the rules and avoid touching or disturbing any of the cave's natural structures in order to preserve the fragile rock formations.
There is no cell phone coverage or WiFi at the Leidarendi Lava Caves.
Due to the natural terrain, the Leidarendi lava tube is not wheelchair accessible and is not suitable for children under 5.