Drysuit Snorkeling in Silfra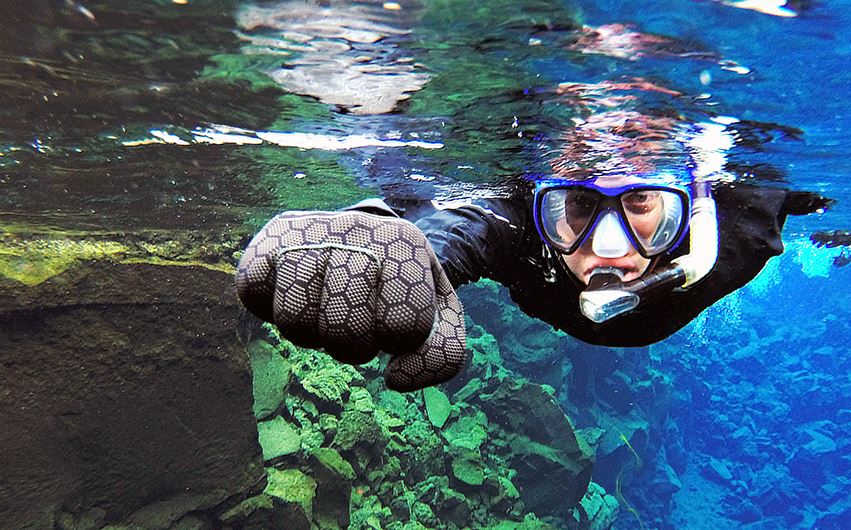 Silfra is one of the top dive sites in the world and situated in the UNESCO World Heritage Site, Thingvellir, only about 50 km from Reykjavik. Silfra is a freshwater fissure about 63 meters deep where you can see for up to 100 meters in front of you , yes the water is really that clear. The glacial water in Silfra is so pristine it feels like flying. Note that you can also snorkel in a wetsuit, where you are able to dive under the surface of Silfra for the ultimate snorkeling experience.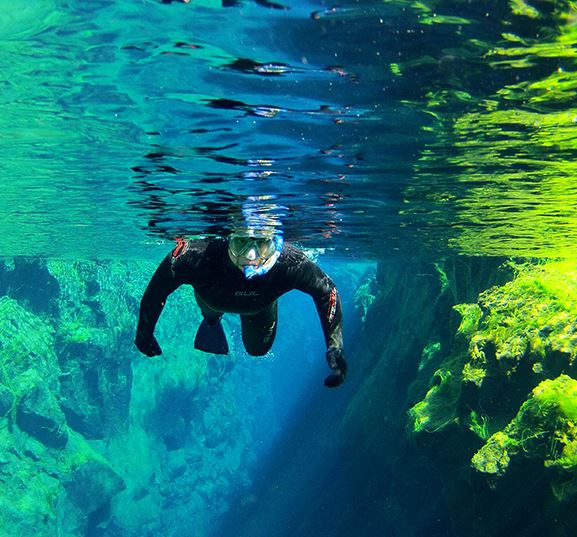 There are some restritctions on divers for instance: 
- Be physically fit
- Be at least 12 years of age
- Not be pregnant
- Be at minimum 45kg (99 lbs) / maximum 120kg (264 lbs)
- Be at minimum 145cm (4'9) tall/maximum 200cm (6'7) tall
- Have read and signed the Silfra Snorkling Medical Statement – click here
- Be comfortable in water and be able to swim
- Be ready to wear a sometimes tight & constricting dry suit
See an amazing video below.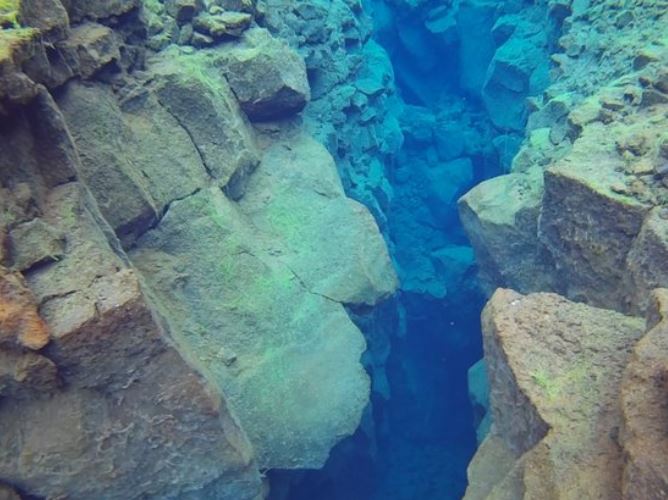 To book a tour click here.