Candy Crush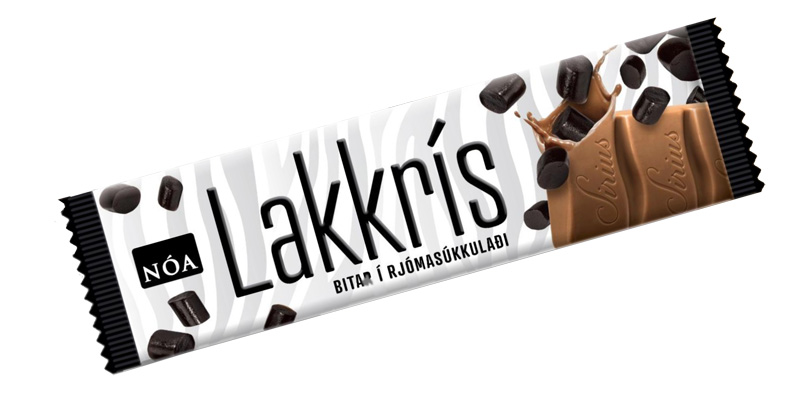 Over all of Northern Europe, liquorice is a super popular candy. Iceland and its candy manufacturers take the liquorice mania to a different level. The options are endless, from a classic liquorice sticks to liquorice flavoured skyr (the typical Icelandic yoghurt-like snack).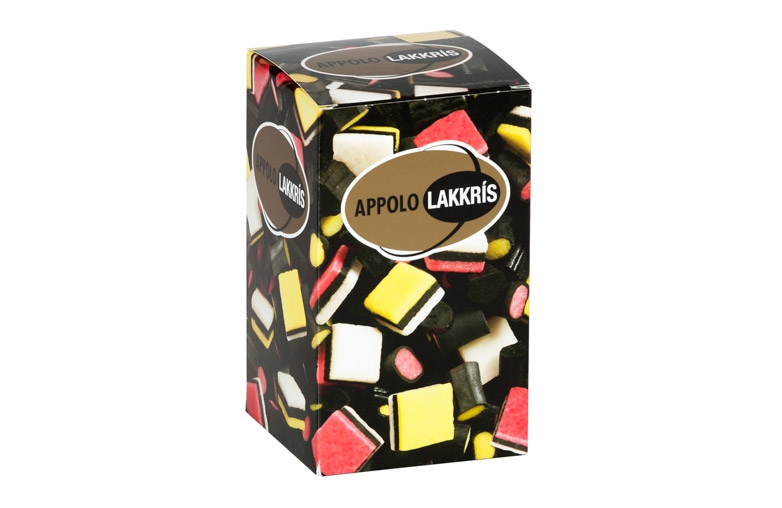 Mixed liquorice in a box.  Here is a secret tip but dont tell anyone, mix it with popcorn. 
Liquorice flawored chocolate bars in Iceland are of many types which may seem a little strange at first (or second). The delicious (in most cases) chocolate makes the aroma of liquorice milder, so even if you are not a fan of this black treat, you may enjoy the chocolate bar as a whole. Icelanders add liquorice also into their ice cream and bake cakes with liquorice flavoured icing.
Another strange piece of candy is whatever, but covered in pepper/liquorice powder. The powder is super fine and made from actual pepper, therefore the candy is very spicy. Chocolate covered almonds, and then covered in the pepper powder are one of the most unique options. Just as liquorice, pepper powder is often an option of how to flavour your ice cream. The powder can be bought even on its own, among other candy in a grocery store.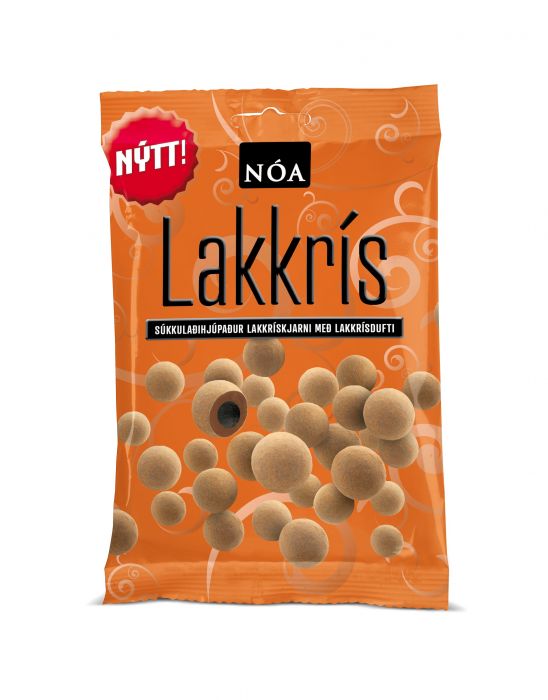 Powdered pepper/liquorice covered chocolate balls. 
There are other, not as unusual, kinds of treats, which are typical for Iceland. For instance "Hraun" which we at Lavaauto love. Reason being that "Hraun" is an extremely good chocolate bar and "Hraun" in Icelandic means Lava. Hraun is made as a chocolate bar, or as the nations favourite, smaller pieces in a well-known yellow box. The candy consists of a waffle with filling and is covered in delicious chocolate with puffed rice. Warning: it is HIGHLY addictive.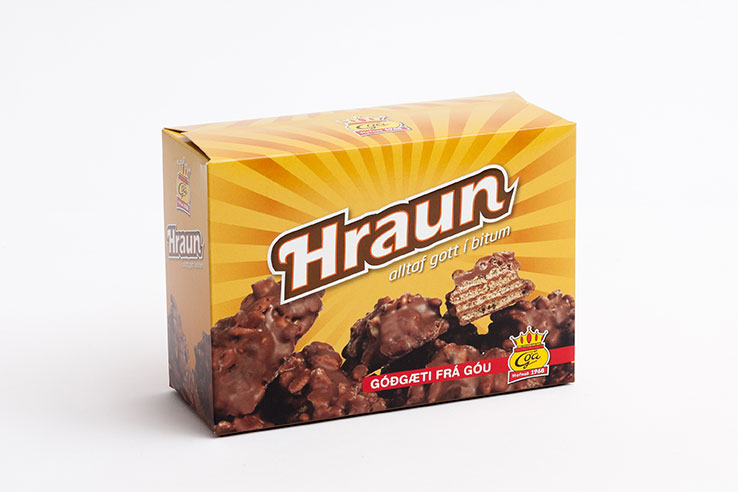 Hraun (Lava) chocolate bar box at it´s finest
When in Iceland, it is worth it to visit a grocery store and browse the shelves. There are definitely some candy-treasures to be found and loved, not only by the locals. Who knows, maybe you will find your new candy favourite!