Breeding of Giants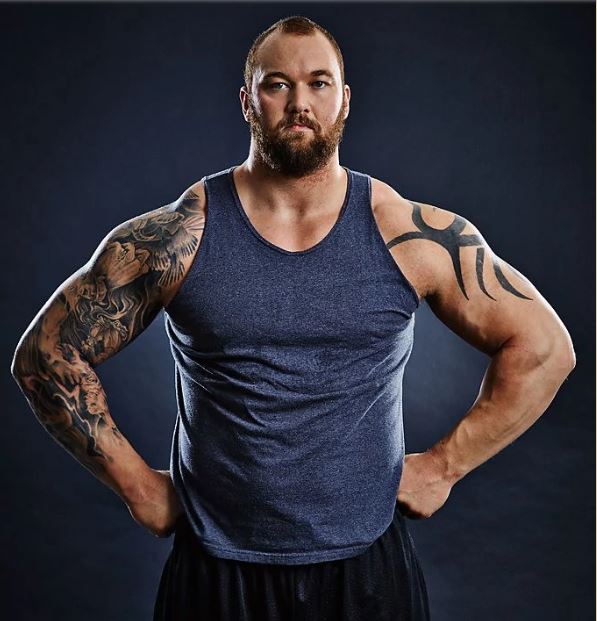 PER CAPITA
Althou a very small nation and even a smaller population we Icelanders tend to make our selfs seen internationally.  We have a alot of world records per capita, for instance Icelanders drink the most Coca Cola in the world per cabita. This is a fact which some are proud of and other are not.  But being seen internationally means you have to be big in some way and for sure Hafþór Júlíus Björnsson is big.  Infact they call him The mountain!
FINALLY GOT HIS THRONE
With viking blood running in our vains we were bound to find a someone to be very strong.  Even strongest man in the world.  Hafþór The Mountain was infact named World Strongest Man in a contest held in Manilla 2018.  In recent years Hafþór has been luming the title ending up in second and third place. Finally in 2018 he has claimed the throne. 
TV CAREER
Speaking of a throne.  As perhaps some of you know Hafþór got his nickname when he took a role in the TV series "Game of thrones" There he displayed his body as the ruthless Giant called Gregor Clegane aka The Mountain.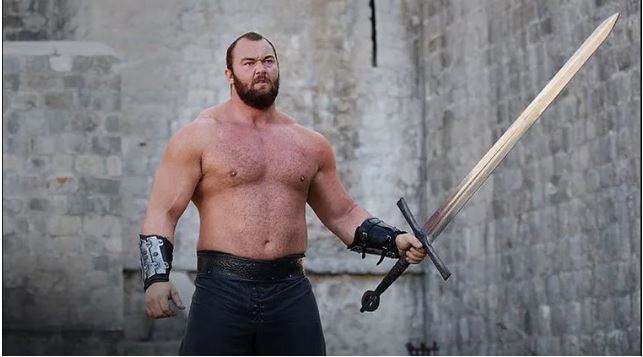 Hafþór as "The Mountain" in TV series Game of thrones
NOT THE ONLY ONE
Hafþór is not the only Icelander to hold the throne of Worlds Strongest Man. Our one and only Jón Páll (John Paul) Sigmarsson (died in 1993) took the first step in 1984 and from there on went to win the title four times.  Magnus Ver Magnusson was the next one in line and repeated Jon Páll achievement gaining his first title in 1991.  O.D Wilson a competitor in the Worlds Strongest Man repeadedly ended up in second place said in an interview "I don't know what those Icelanders are eating, but I need to go over there and try some of that."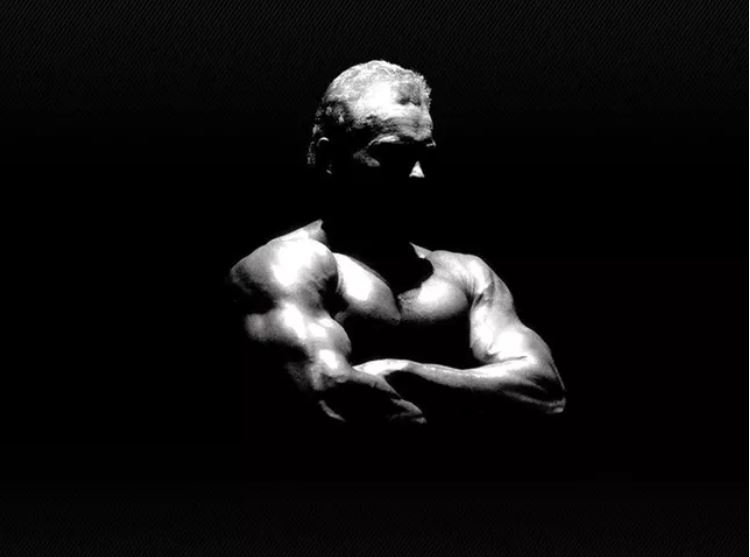 Jón Páll Sigmarsson Icelands first Worlds Strongest Man.
We still dont know if its the Skyr we eat or the dried raw fish (you should try that), but every now and then we tend to produce these giants.  But althou big  and muscular these guys are sweet as a button and dont be surprised to run into "The Mountain" in the streets of Reykjavik where he lives.  If you do, you could challange him to a one on one in basketball, because thats where it all started for him.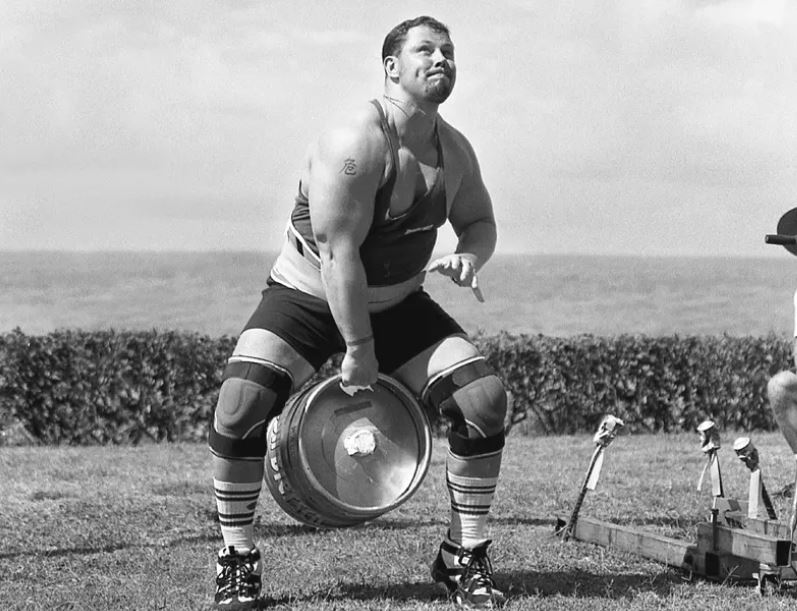 Magnus Ver Magnusson throwing up a keg of beer in one of the competitions.