Beer on tap and beer in a tub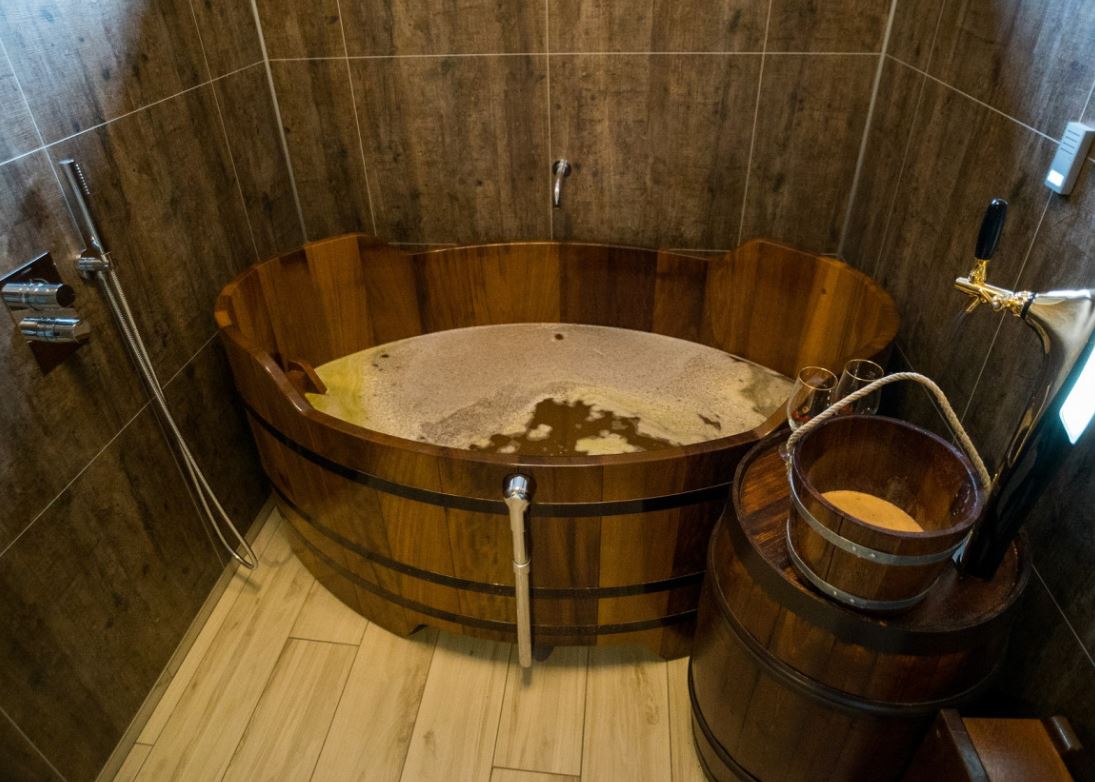 TUB FULL OF BEER
To some it must sound like a dream come true, a bath full of beer.  But yes this is a reality up north in Iceland, near Akureyri. It really is a spa where you go in a tub full of beer (water, hops and yeast) for 25 minutes. After that you go into a relaxation room for another 25 minutes. The beer is "young" and with live beer yeast and should not be showered off until hours later to get the full positive effect and softening of your skin.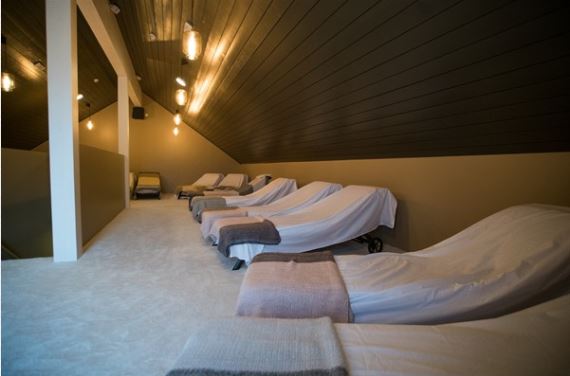 DO NOT DRINK FROM THE TUB
Note thou that the tub beer does not include any alcahol how ever there is a beer tap next to the bath where you can serve your self a cold one.  The bath it´s self is not a "cold one" but a normal heated bath with the temperature at or around 38°C  An new batch is filled for every customer. 
The treatment has not only positive effect on your body and soul, but also it is a great story for when you get back home. 
Afterwards there is a restraurant where you can fill up a empty stomache.