ATV rides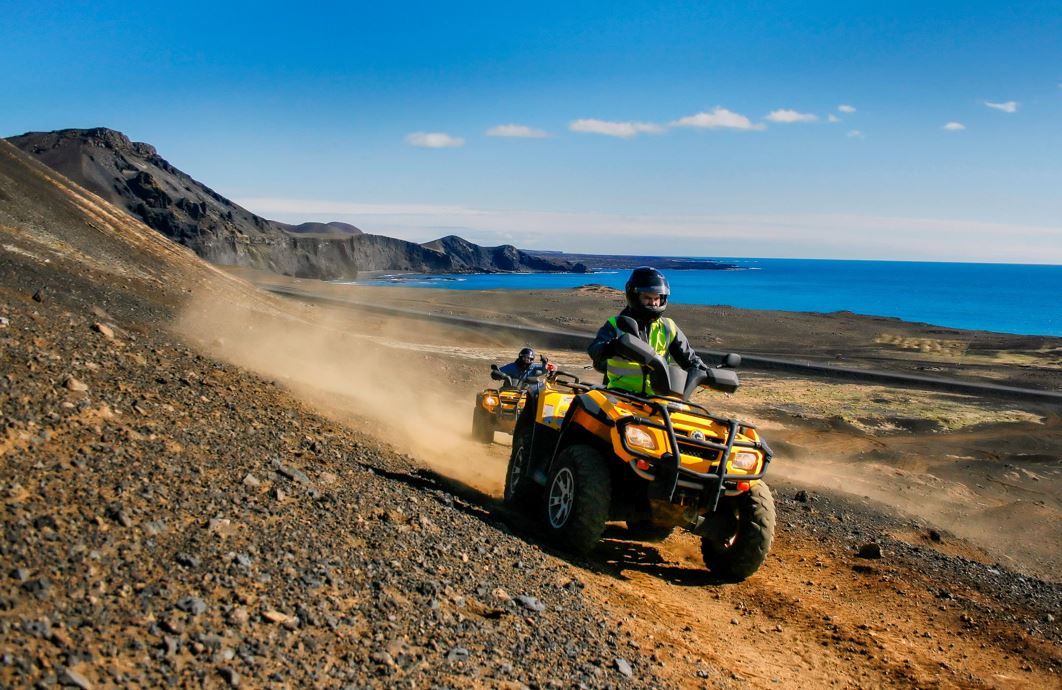 There are various places where you can go for a ride on a ATV (All terrain vehicle) / Quad and experience the Iceland off roads.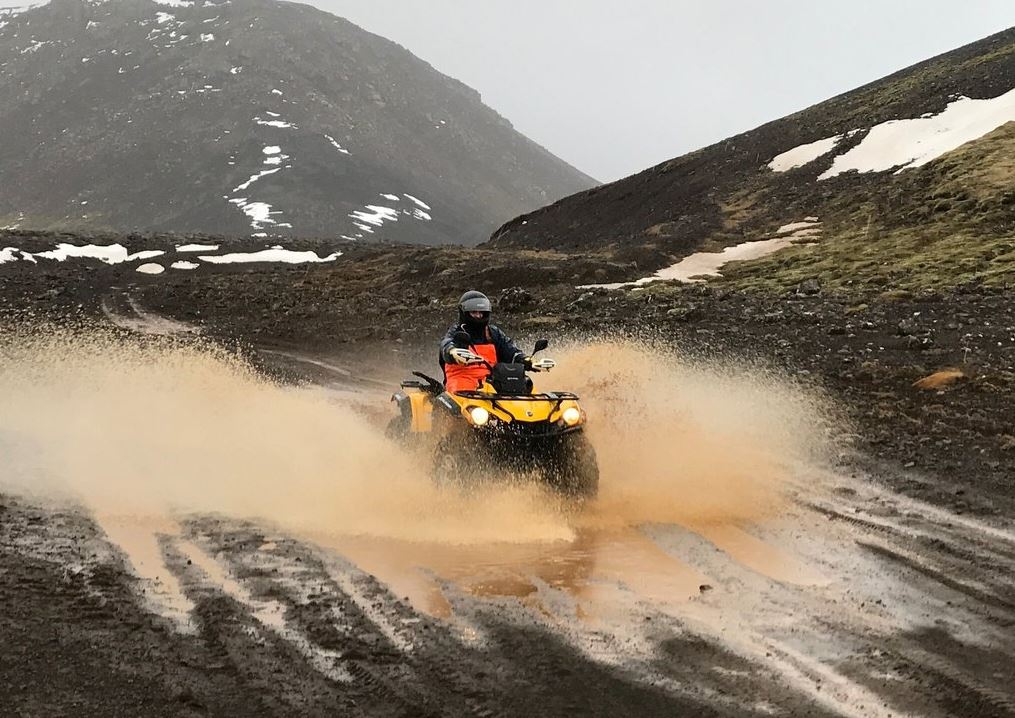 Ride along lava and black sand up between  mountains and then up onto the mountain where you can expect a good view over the Blue Lagoon for instance and the island of Eldey at the southern region. Good views over the sea and driving by the coast gives opportunity to see dramatic shipwrecks also. These are just a few of the tours you can go for when you order a ride on a ATV in Iceland. 
ATV / Quad biking in Iceland is a fun activity that everyone should try. The ATVs are automatic and easy to drive, so no experience is needed.  You do need an valid drivers licence and you can choose the difficulty level of trail that you take.  You have a choice between a 1 and a 2 seater so if you want to take along someone who can not drive there is also this possibility.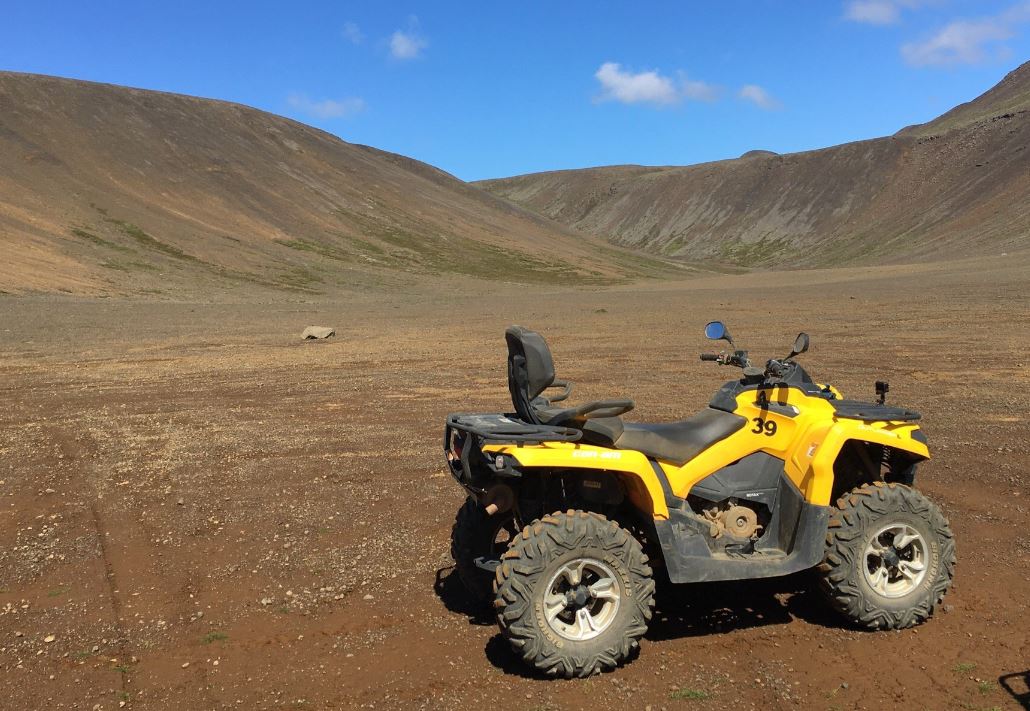 Here are a few rental we recommend. 
4x4 adventures  Near the airport and has tours with magnificent view of the Blue Lagoon.  You can even combine your tour with a trip to the Blue lagoon at the end. 
Safari.is  This one is closer to Reykjavik and has mutliple choices of tours to go.