4 OF 13 REASONS WHY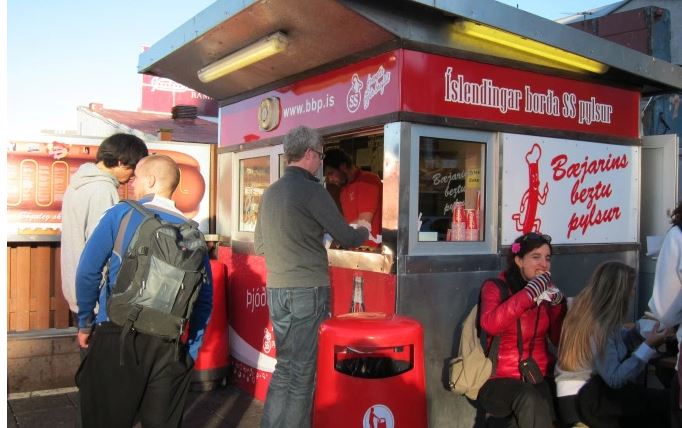 One of the greatest business success in Icelands history is a 5 x 6 meter hot dog stand in downtown Reykjavik which started as far back as 1937.  It is called "Bæjarins Bestu"  and translated it says "The towns best" and those are not just words but rather actually describe the Hot dogs they dish out by thousands every day. 
These are the SS hotdogs and they are extremely popular with the locals.  They favorite toppings are ketchup, mustard, raw onion, crunchy onion and then the relish mayo called "Remólaði" (Pronounced Ray-moe-lath-i) 
With a line almost at every hour of the day the stand has had it´s famous visitor with stars like Kim Kardashian getting a taste. Most famous thou would be Bill Clinton former US president who went for a hotdog.  Since that day a hotdog with only ketchup is called "The Clinton" So while driving in downtown Reykjavik on your travels in Iceland you should definently not miss the chance to get a hotdog at Bæjarins Bestu.  We recommend to go for the full mounty and ask for "Eina með öllu" which would translate to , I will have one with everything.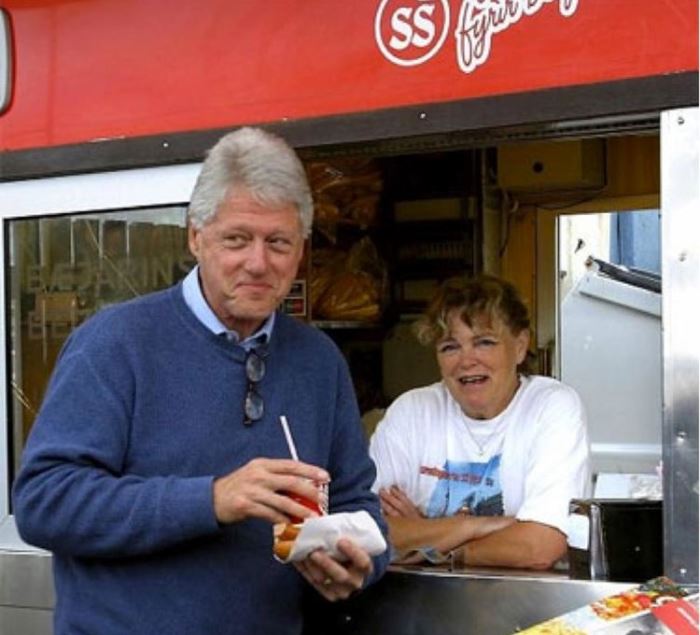 Bill Clinton having a fiest with his hotdog. 
It is news 2017 CEO of the manufacturer of these hotdogs said in an interview that the SS (South country Slaughterhause) hotdogs (which are sold at Bæjarins Bestu) are very popular in USA and over hundred requests have come from importers there which the SS company has not been able to meet requirements due to lack of export license.