2 of 13 reasons why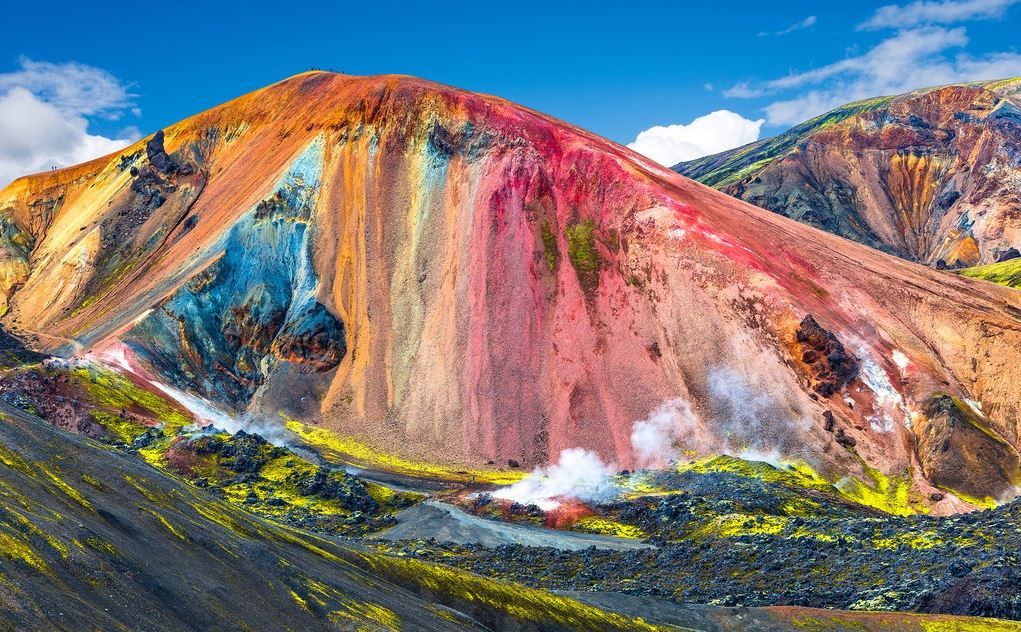 We continue with our list of reasons why to visit Iceland and here we have reason number two. 
LANDMANNALAUGAR
With straight translation it would be called "The People´s pools" and the name really does describe the natural beauty of the area very well. Primarily know for it´s natural geothermal baths, Landmannalaugar truly is a area of stunning views all over. Nestled next to Laugahraun lava field with dried magma formed in 1477.  The mountainside will dazzle you with it´s rural colors that really creates a golden moment for your camera.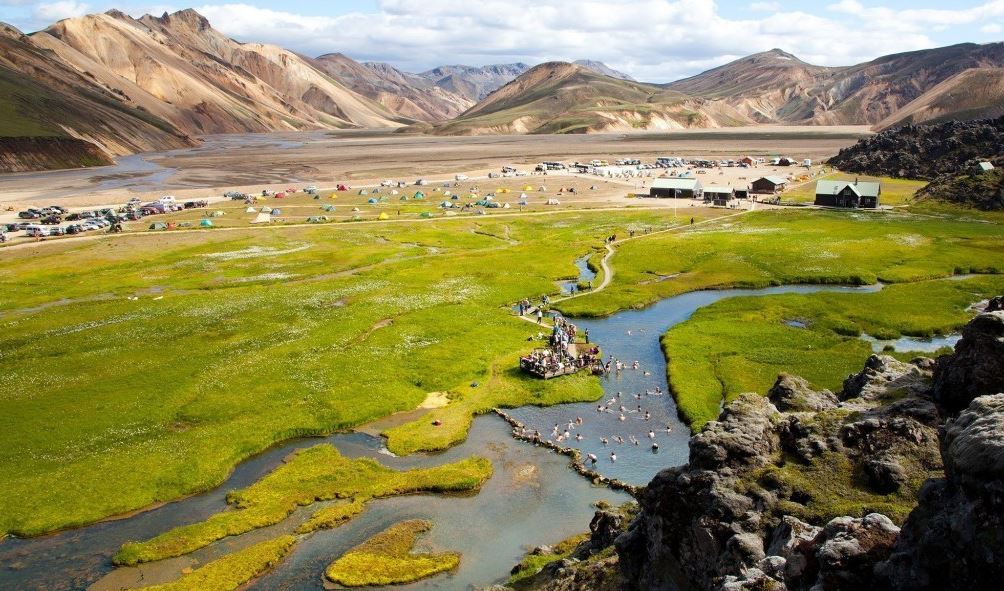 Centuries ago Landmannalaugar served as a pit stop for the vikings who travelled long routes accross the land. A shelter  where they could relax in the soothing springs after a tiring trip on their horses.  At that time they certainly went in full mounty style but now a days you should bring your Speedo (or similar) and a towel in case you find a hot pool that suits the weather. 
To get there we suggest going Sigölduleið, a route that takes you through a stunning natural sites including Bláhylur lake, a water located in a volcanic crate. We would suggest a renting a Lava 4x4 to drive this route.    There are also multiple daily tours from mid June to mid September and you can do camping there. Also there is a moutain hut equipped with sleeping bags and accommodation for up to 80 visitors.