Weather: It is "heating" up
April 8, 2019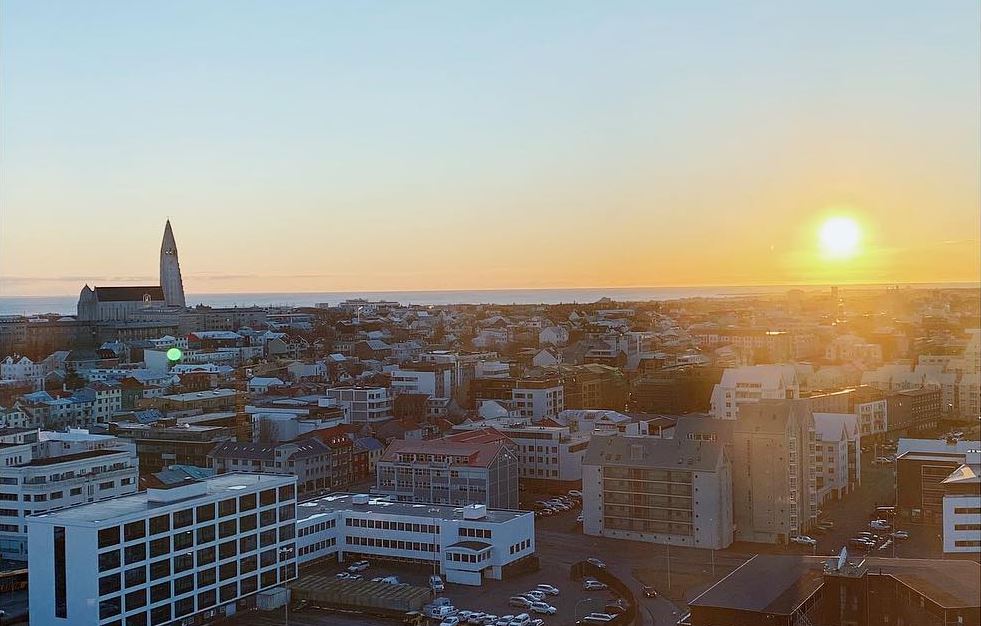 Although the outlook is for a stiff south-easterly winds with considerable rainfall at the end of the week and rain for the next weekend, there are indications that highs will once again take over around the country next week with the corresponding spring mood. This is reflected inthe Icelandic Meteorological Office forecasts.
There will be little change in the weather over the next few days, on going eastward winds and bright weather in the V- and N- country, but cloudy and occasional showers or all over the country. The day-to-day fluctuation is considerable, as the temperature reaches up to 9 degrees celsius throughout the day, but falls far below freezing at night, especially where there is cloudy and slow winds. Looking at  next week then there are indications that the highs will regain their strength around the country with the corresponding higher temperature and better weather.
Weather forecast for the next few days
East winds with about 10-15 m/s in the south, alternately 3-10 m/s. Partly cloudy  and occasional showers or hail, but otherwise bright weather in the N and V. Temperature to and from 0 to 7 degrees, but temperature 2 to 9 degrees by day.
On Tuesday and Wednesday:
East and southeast winds of 3-8 m/s, but higher winds in measuring 10-15 m/s around the south coast. Cloudy in the north and west, elsewhere cloudy and occasional showers in south east of the country. Temperature 2 to 9 degrees, but frost during night, especially in the North country.
Thursday:
South-east winds 5-13 m/s, highest winds at coastline in the south west. Cloudy and rainy in the south east, but mostly cloudy in the north. Temperature 4 to 10 degrees by day.