Water valley full of water
April 15, 2019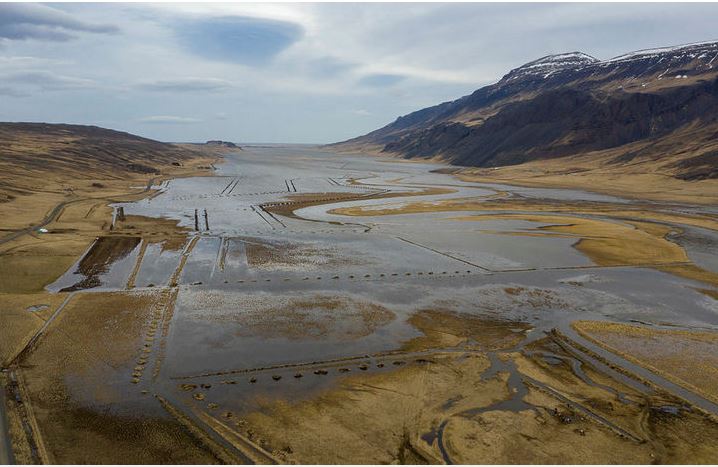 The headline may look like it should be an obvious one, but it is not actually.
Vatnsdalur (Water valley) in north Iceland is usually not filled with water althou the name of the valley relates to actually that. but now the valley reflects it´s name. There has been a lot of water increase with both rain and melting snow in the Vatnsdalur valley in the last 24 hours, with the clear skies and the sun heating up to 14° degrees celsius.
Snow in the canyons, valleys and up the highlands edge of the valley has been building up during winter and thus with the weather condition described above alot of water is now in the valley as the picture shows. 
Yesterday, water flowed over a short section of the road accross from the farm Hvammur in the east side of the valley , but no damage occurred ot the road. The water is not expected to last long above but farmers who know the grounds there well say that this situation has not occured in long time.