Popular lighthouse at Akranes
January 9, 2019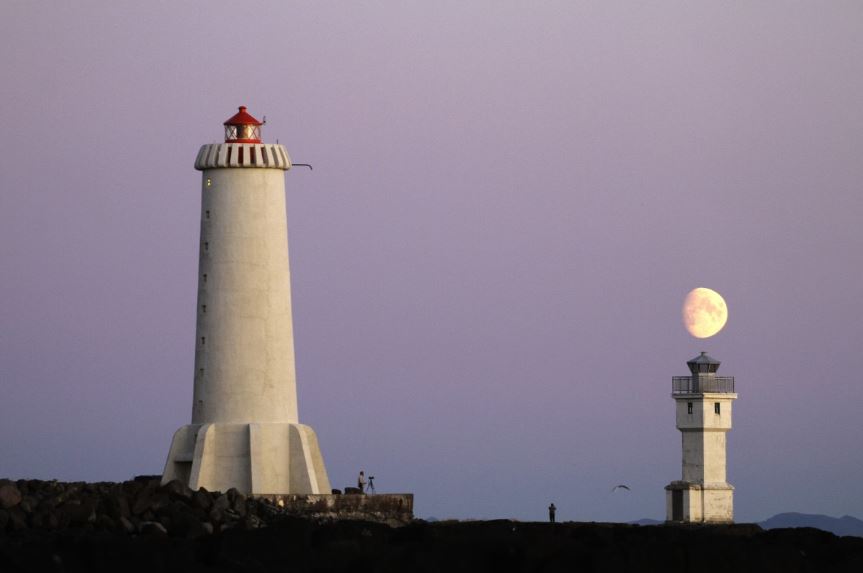 The Guardian readers selected Akranes lighthouse as one of the world's most interesting destinations, and one of the major discovery of the year 2018. The lighthouse is in a group with the most interesting and beautiful tourist destinations around the world, such as in Bangkok, Moscow, Spain, and Northern Ireland. The lighthouse, which is regularly open to visitors, is used, among other things, for art exhibitions and concerts, but the acoustics of the lighthouse are unique.
" It is fun when you get such a reaction. Someone said there were 12 million readers of the Guardian so this should draw some attention, " says Hilmar Sigurvaldason who had the idea to open the lighthouse to guests and other events. 

Hilmar described just about a year ago in a interview how this project came about; a bit of madness at the time, he didn't know anything about what he was getting into, but it could not have been done without the help of good friends and sponsors. "That makes the recognision more fun" said Hilmar. 
For travelers to get to this gem you need to make your way north from the capitol Reykjavik via route 1.  After the Hvalfjardargöng (tunnel) there is a roundabout at the end that will take you to Akranes. See map below. 
In other news