Great viewing platform in Westfjords
February 8, 2019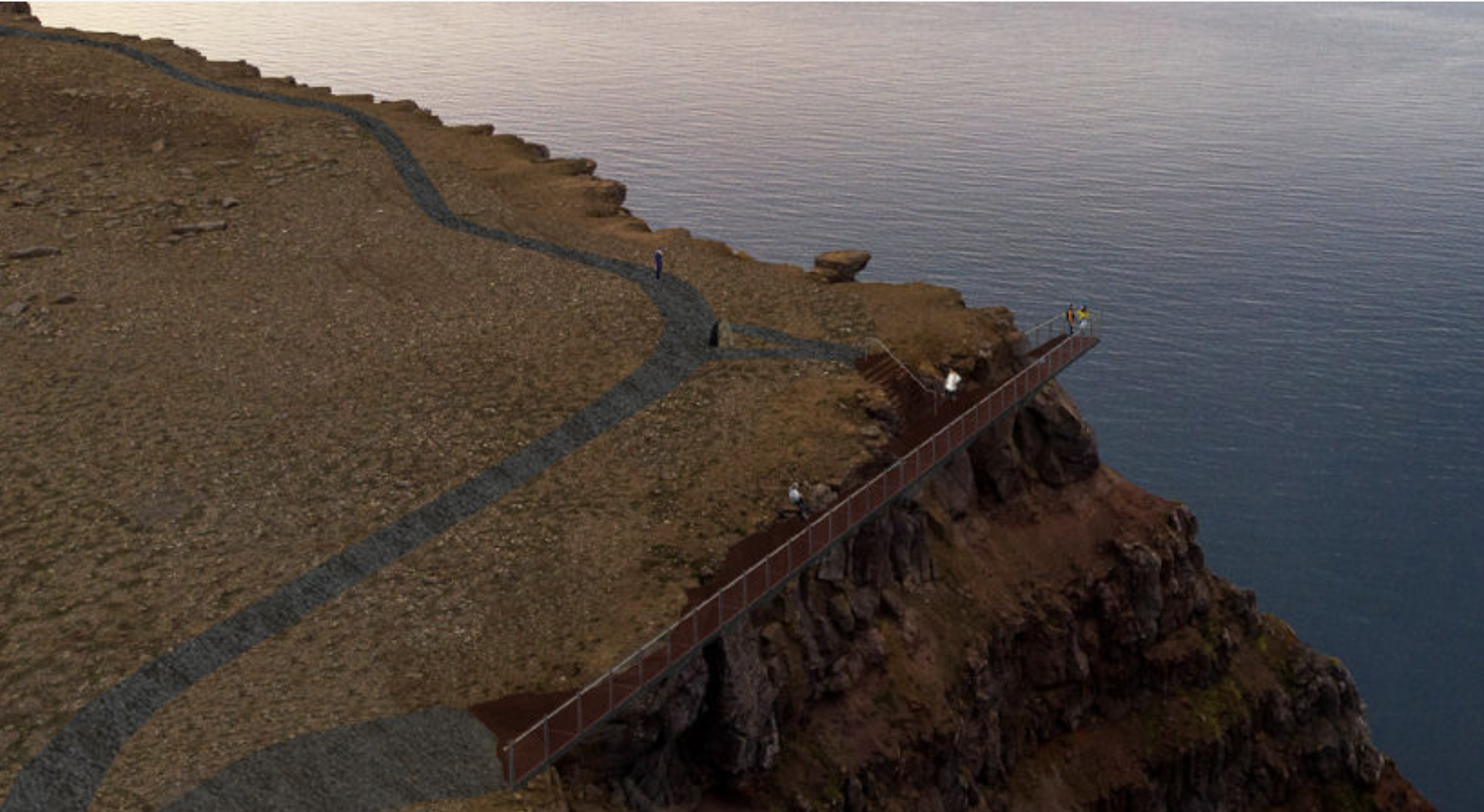 In Bolungarvík (Westfjords of Iceland) it is excpected that tens of thousands of tourists will take advantage of a viewing platform on Bolafjall in Bolungarvík. A competition proposal was presented in the townhall of the Bolungavík this week. The mayor of Bolungarvík is excited, and says the tourists should also be excited because the view from the platform will be spectacular over the Fjord.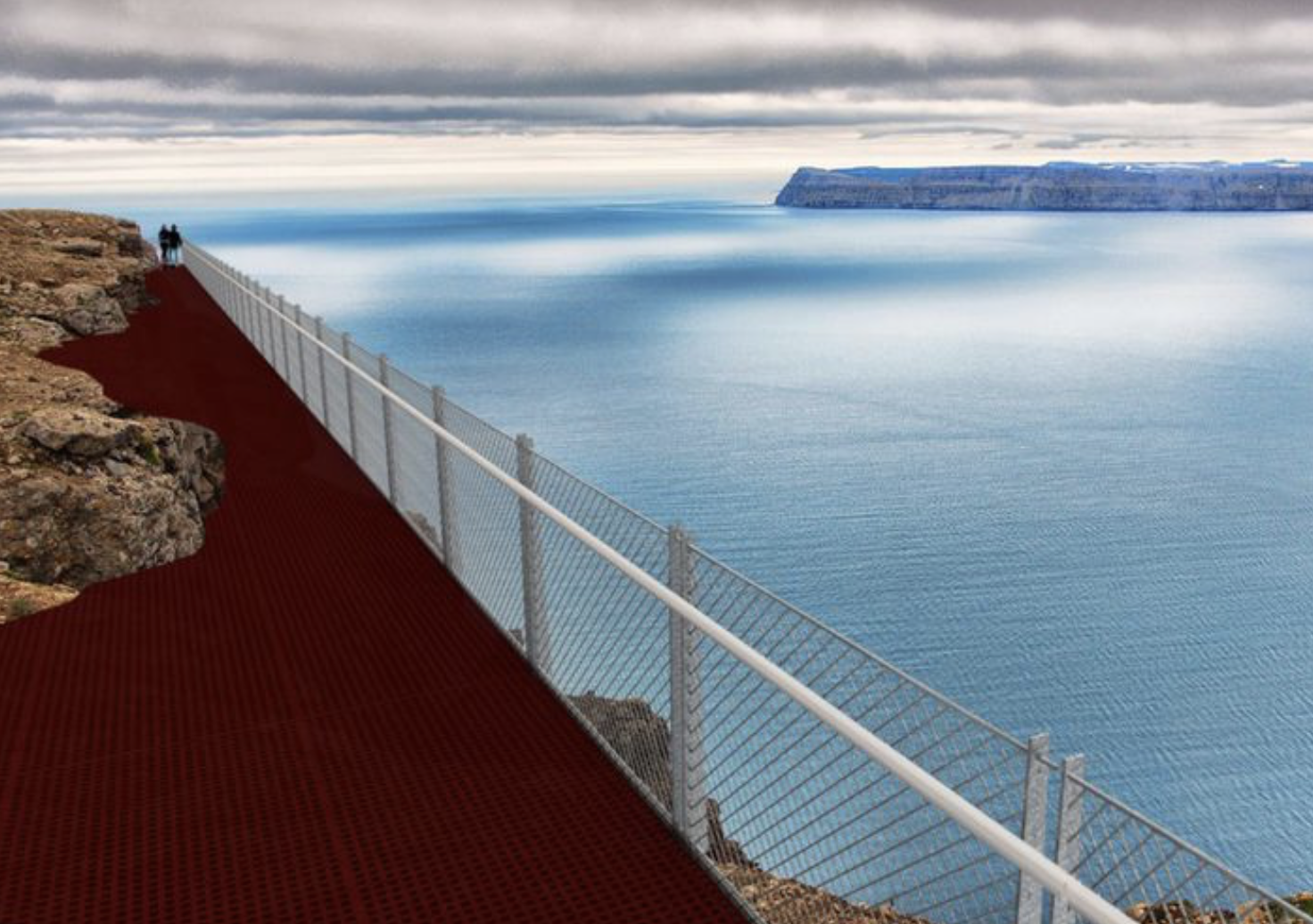 Bolafjall is 636 meters above sealevel and is the town pride at Bolungarvík.
Sixteen design teams participated in the competition. Of these, 15 fulfilled the design concepts. Three teams were randomly drawn in October and submitted proposals for the design of a viewing platform in December.
There are no formal figures on the number of tourists who make their way to Bolafjall annually but you can drive up there on cars in the autum and sumertime when the snow is not in the way.
Here is how to get there: