Emergency closure at Dettifoss waterfalls
April 15, 2019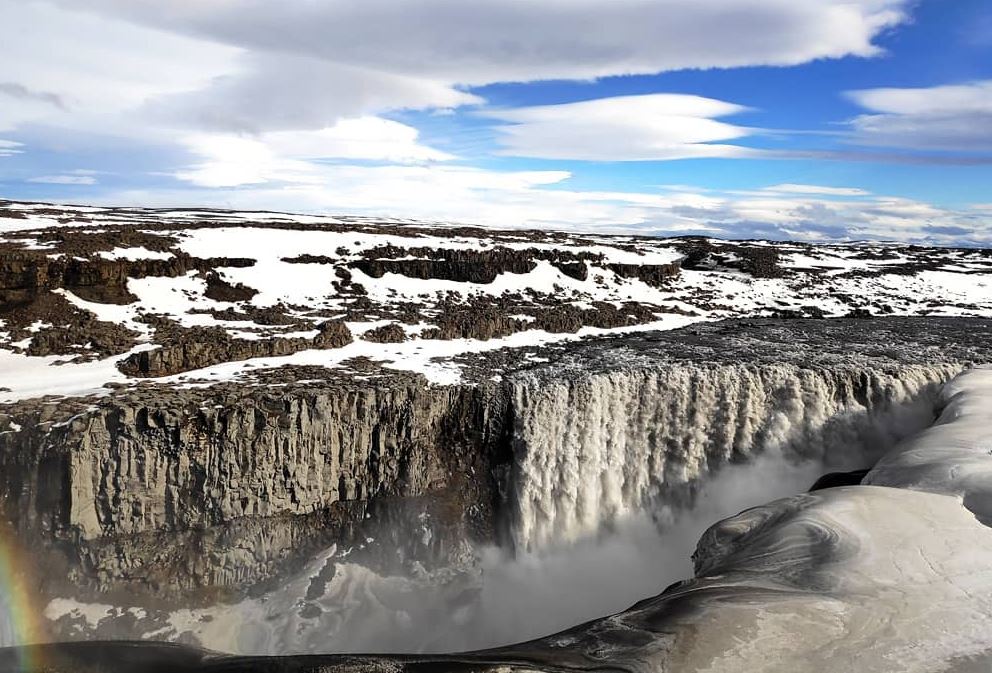 Due to weather conditions and warmer weather water discharge at Dettifoss waterfalls is much more than regular. There for a emergency closure to the waterfall has been activated as of today. 
Water is beginning to flow over road 862 which leads to the waterfall and at Sanddal the water is now running under the snow which is usually not present.
This creates a life-threatening situation and, therefore, a national park guard, in consultation with the Road Administration and the police, has closed the area for traffic.
It is uncertain how long the shutdown lasts, but these conditions were last raised in the spring of 2016 and then closed for about one and a half days. 
In other news