Dont be alarmed - Kids in uniforms
March 6, 2019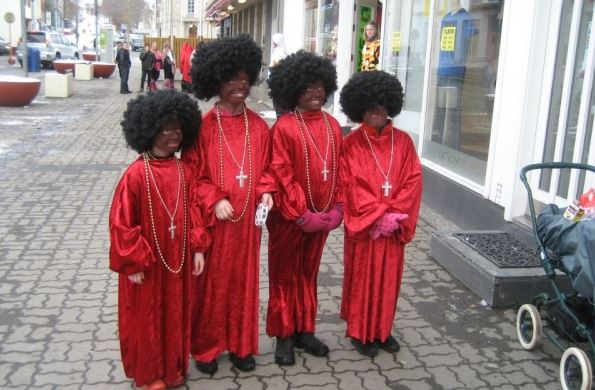 Today you will see alot of kids (and some adults) wearing costumes of all kinds.  No it is not Halloween in Iceland this is and old traditional day called "Öskudagur"  At first it might seem that it is the same as Halloween, kids all over town "begging" for candy. 
In history "Öskudagur" (Ash day) was Ash Wednesday to the Catholic/Christian world. It is the first day of Lent or the period of time where people give up something marked by fasting or praying leading up to easter. 
Today the day has a totally different meaning especially in Iceland and with time this day has deformed into childeren visiting places of business and singing some tunes for candy (hence the similarity to Halloween)
At the end of the day you will witness alot of stores hanging up signs that say "Nammi Búið"  This does not recognize a Sale going on or that the store is closing early.  This simply means for the kids that all the candy has been finished.