Danger at Jokulsarlon - Be aware
February 11, 2019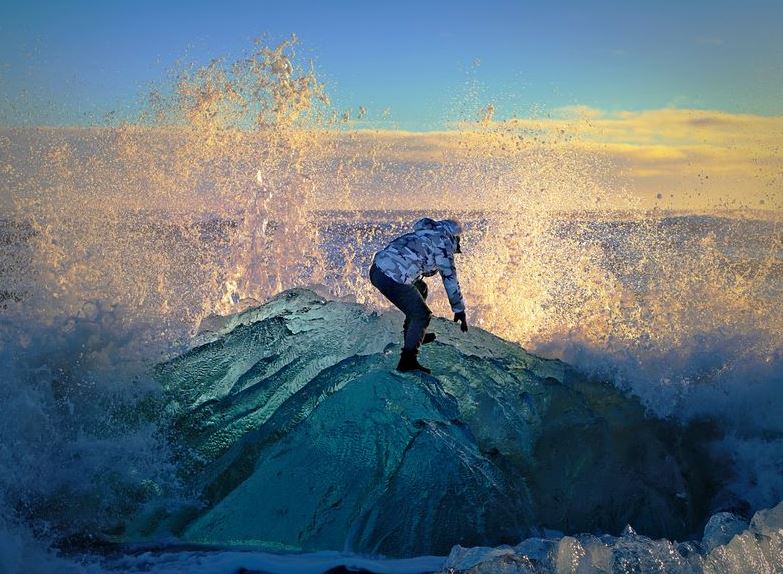 A tourist got him self in to a situation that was very risky to say the least. This happened at Jöklulsárlón yesterday when he became stuck on a floating icebergs when a great wave hit the iceberg.
The tourist escaped with the scare this time. But he was playing a very dangerous game because the wave hit. An observer onsight cought these pictures above and said that if something bad had happened he would not have been able to do anything else that to call 112 (emergency call)
The man went up on the iceberg to take a picture, but when the sea began to make waves he saw him self in a situation where he was stuck.
Events like these are daily at Jökulsárlón reservoir and can be highly dangerous and deadly.  Lava Car Rental urges it´s visitors to show the area respect and be very careful around the icebergs.  There are rules in the area which forbid tourist to practise what this particular guy went through.  Luckily he escaped this time around.